GoFitness Nutrition - Fem-Burn - 90 Kapseln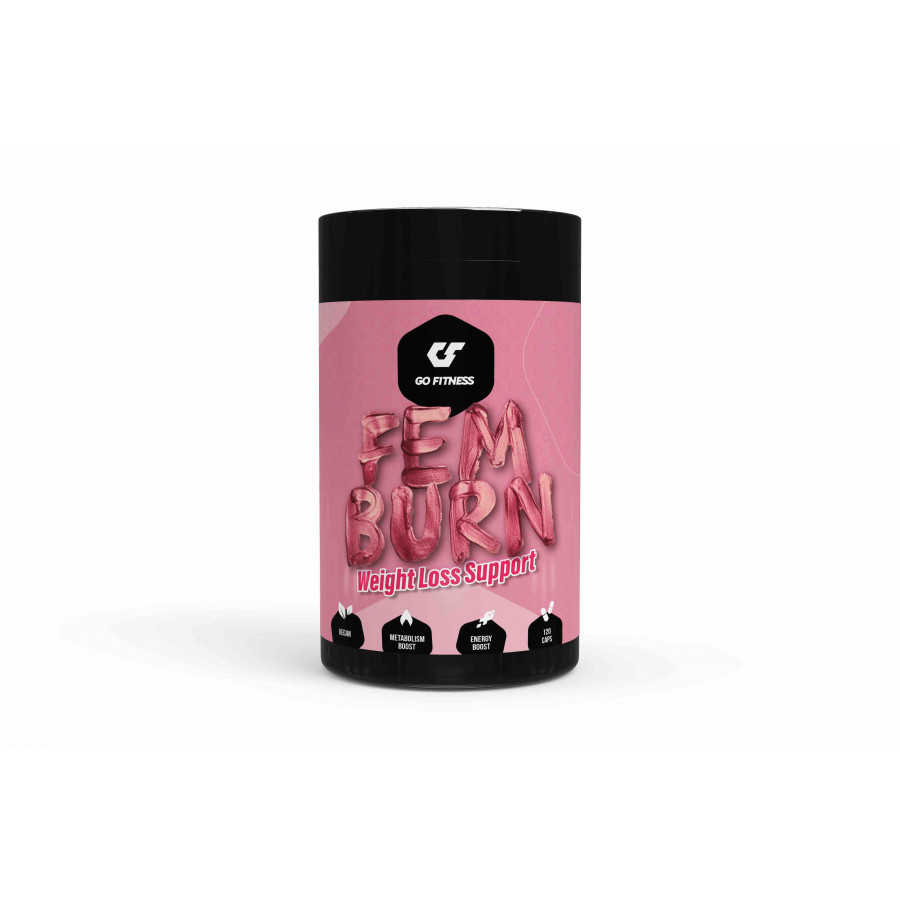  
Short description
high-dose formula for weight loss
Promotes fat metabolism
sensible composition
Contain superfoods
Short description
high-dose formula for weight loss
Promotes fat metabolism
sensible composition
Contain superfoods
Would you like to support your diet in a meaningful way and advance your fat reduction?
Are you tired of "diet pills" with meaningless or underdosed compositions?
The solution is called: Fem-Burn by GoFitness Nutrition.
Ingredients and their effect in Fem-Burn
The Fem-Burn capsules contain only the best ingredients that we are sure have a positive effect on fat burning, as well as your performance and well-being.
In order to stimulate your fat burning, so-called thermogenesis (increase in body heat) is required, which we achieve, for example, through the substances black pepper extract & bitter orange peel extract.
Therefore, these ingredients should not be missing in our fat burning capsules. Other ingredients that stimulate the metabolism in various ways and thus have a positive effect on fat burning are: caffeine and ginger root extract. Important antioxidants and energizers such as green tea extract, acetyl-L-carnitine and acetyl-L-tyrosine are also included. Vegan, well-tolerated and efficient ingredients have been combined in this product into a proven, effective diet aid.
The most important ingredients at a glance
L-Tyrosine: It increases energy expenditure, supports the function of the thyroid and improves physical and mental performance
Green tea extract: high-quality plant substance with a high EGCG content, has a draining effect and boosts fat metabolism
Ginger root extract: boosts digestion, has an anti-inflammatory effect, curbs appetite, stabilizes blood sugar
Caffeine: wakes you up and wakes you up when you're feeling down!
Turmeric extract: has an anti-inflammatory effect, can help with stomach problems, promotes metabolism and digestion
Dandelion root extract: can have a draining effect, promotes digestion
Bitter orange peel powder: increases thermogenesis (body heat)
Black Pepper Extract: increases the bioavailability of the other ingredients, suppresses fat accumulation in the body
We provide you with the tools to make your diet more successful!
Without any side effects such as severe tremors, sweating, tachycardia or the like! So you can fully focus on your goal.
Declare war on your fat - GoFitness!

8 other products in the same category:
Customers who bought this product also bought: