Nanosupps - Protein Wafer - Chocolate - 40g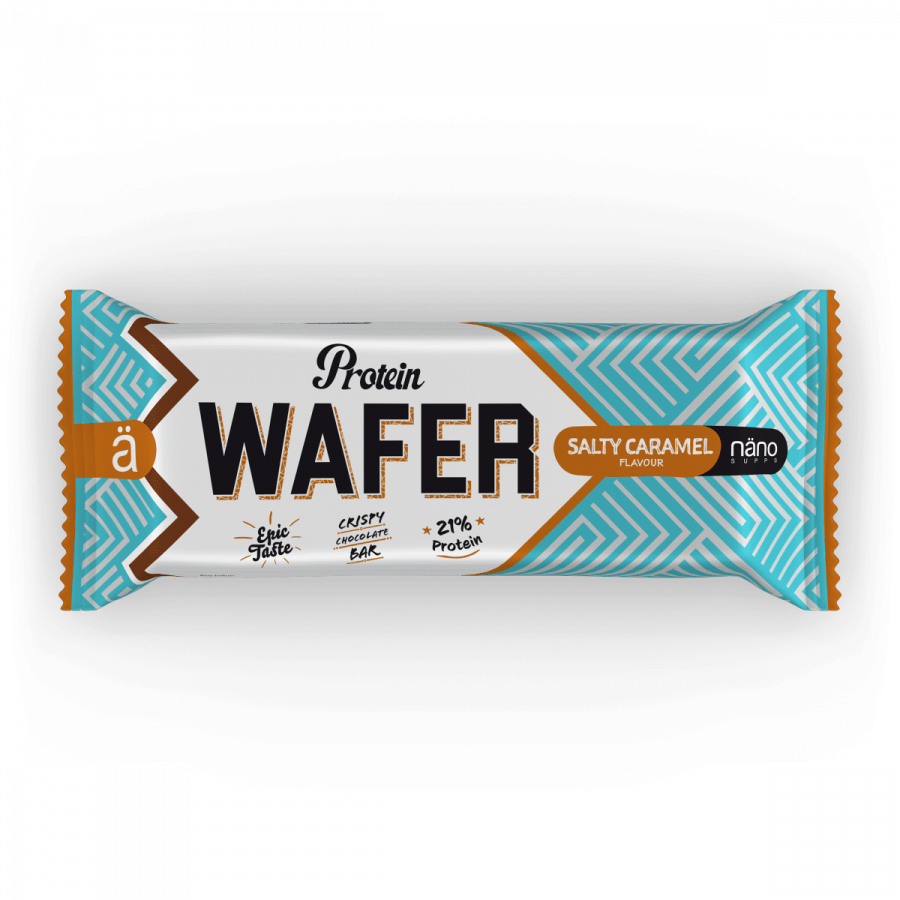  
Short description
less than 1.5g of sugar

crispy delicious chocolate bar

21% protein

Without additives
Short description
less than 1.5g of sugar

crispy delicious chocolate bar

21% protein

Without additives
The delicious chocolate snack for your pocket Whether as a small protein-rich snack in between meals or as a topping on your dessert:
Our new crispy protein snack not only provides you with enough protein, but also lets your taste buds blossom!
Convince yourself and try our new chocolaty protein bar!
Nutrition Facts: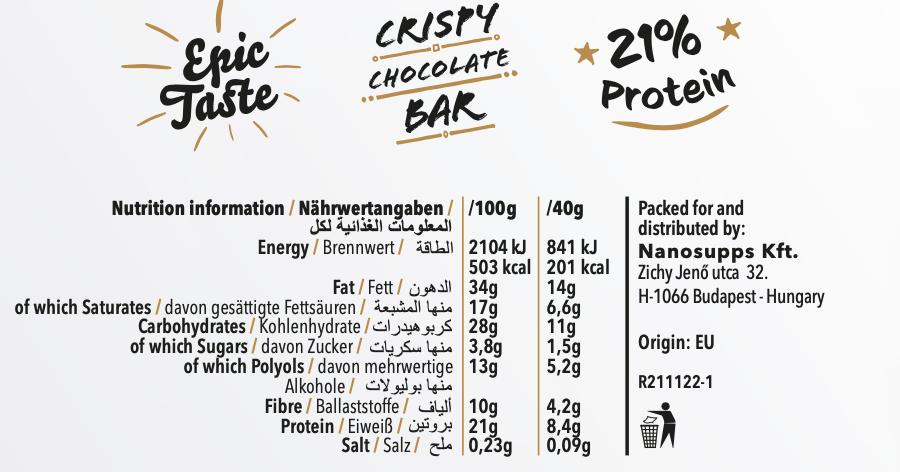 Nanosupps was founded in 2108 and is one of the most innovative brands in the dietary supplement industry. Our goal is to make every product something special. Be it the product itself, which impresses with a high degree of innovation, the uncompromising quality of the effect through excellent ingredients or the appearance of the products through an impressive graphic design. Nanosupps has managed to conquer 24 countries in just one year and this is just the beginning.
Become a part of the Nanosupps family and participate in our rapid worldwide growth story! Become a brand ambassador now: www.nanosupps.de
8 other products in the same category:
Regular price

€36.61

Price

€16.61
Customers who bought this product also bought: